Estate Planning
Every adult should have an estate plan. Mr. Bishop approaches each case individually and gives each client the personal attention he or she deserves.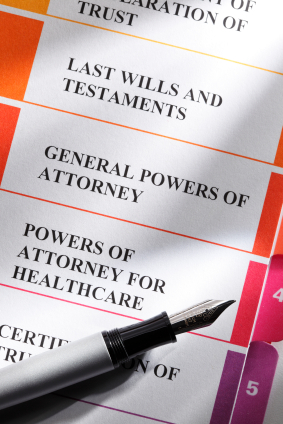 Estate Planning documents in Texas include:
Wills
Trusts
Financial Powers of Attorney
Medical Powers of Attorney, including HIPAA documents
Directives to Physicians
Wills
A Will allows you to designate the beneficiaries of your estate. Without a Will, state law dictates the distribution of your property.
Trusts
A Trust is a separate legal entity that holds title to property for the benefit of persons that you specify. Many people set up trusts for their own benefit during their lifetimes, and then specify where the property will go after they pass away.
Financial Powers of Attorney
If you become incapacitated, you can appoint someone you trust to manage your assets. Typically, a power of attorney in Texas includes the power to:
Manage assets
Handle any dealings with the IRS
Make gifts
Sell real estate
Medical Powers of Attorney/HIPAA Releases
A Medical Power of Attorney allows you to designate a person to make health care decisions on your behalf. The person you name as your agent can consent to or refuse treatment for you and may withdraw or withhold life-sustaining treatment. The HIPAA Release document allows your designated agent to have access to your medical records.
Directives to Physicians
The Directive to Physicians (also known as a "Living Will" or "Advance Directive") allows you to make certain decisions regarding the types of medical treatments that will be provided to you if you are diagnosed with a terminal or an irreversible condition.